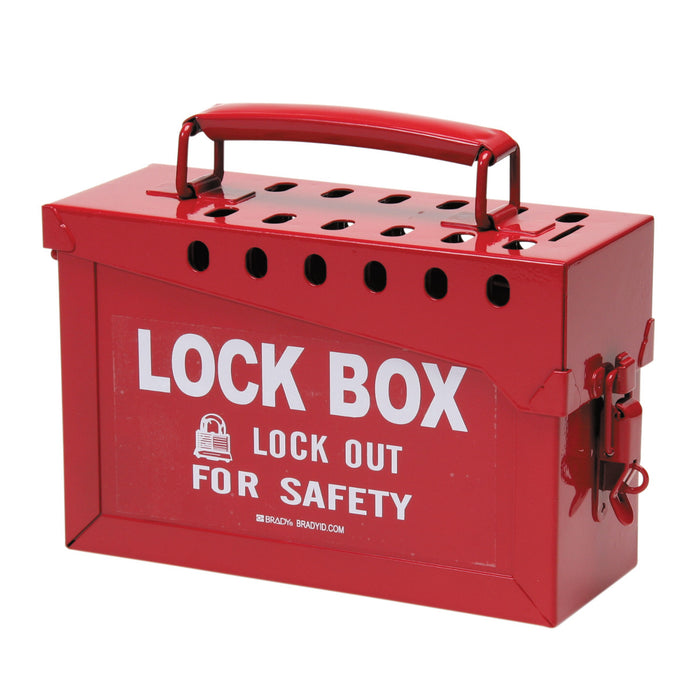 BRADY PORTABLE METAL GROUP LOCKOUT BOX ENGLISH 6 x 9 x 3-1/2
Original price
$323.285,00
-
Original price
$323.285,00
$323.285,00
-
$323.285,00
Current price
$323.285,00
Made of high-strength steel, electrostatically coated for added rust resistance.
12 padlock holes on the lid, plus a lock on the front.
Standard Lockout Box: 6W x 9B x 3-1/"D When used for storage, holds 40 padlocks.
Extra Large Lockout Box: 6A x 7-3/8B x 9-1/2D
Holds 75 padlocks when used for storage.