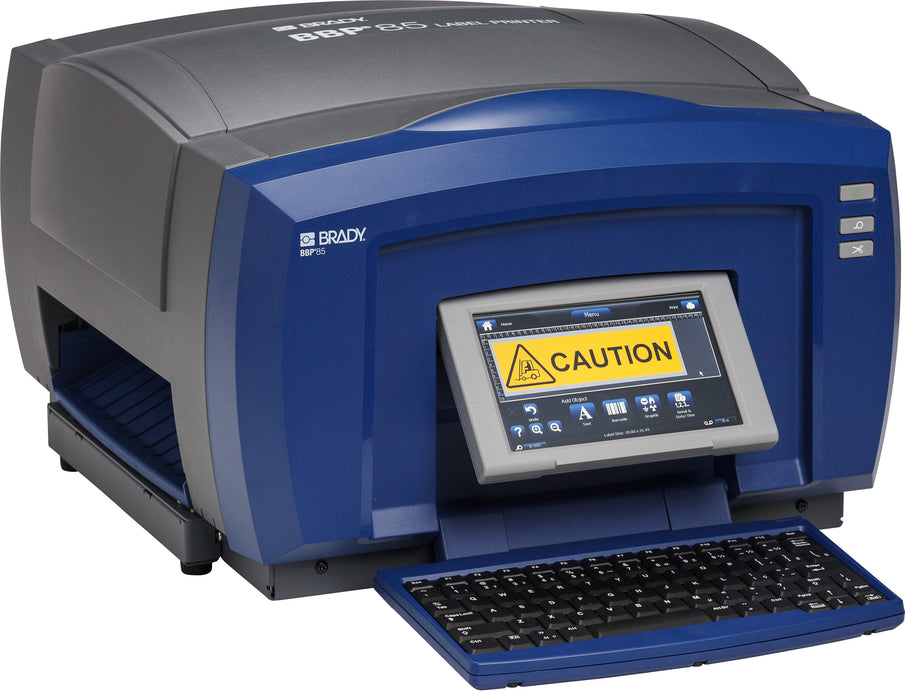 BRADY BBP85 LABEL PRINTER WITH LABELMARK
Sold out
Original price
$28.957.140,00
-
Original price
$28.957.140,00
$28.957.140,00
-
$28.957.140,00
Current price
$28.957.140,00
Simple, powerful and blazing fast industrial label printer. The correct way to make labels.
The printer reads the cartridges and automatically configures the label correctly in the Brady software.
No waste of labels (Print from the first time!)
No sensor settings
There is no need to specify the type of consumable used
No more trial and error to adjust print speed and burn temperature.
It is not necessary to specify the label measurements in the software.
There is no need to import patches for label files into the software.
No need to navigate between lists to select your tag.