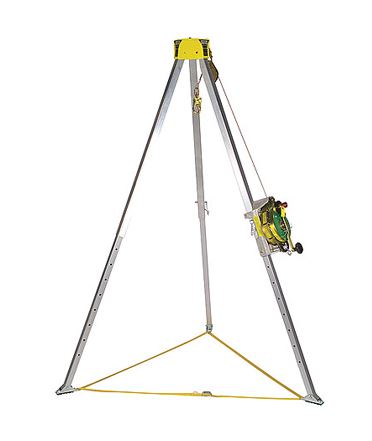 MSA SAFETY WORKMAN TRIPOD KIT N/10163033
Save

22

%
Save

22

%
Original price
$13.000.000,00
Original price
$13.000.000,00
-
Original price
$13.000.000,00
Original price
$13.000.000,00
Current price
$10.162.800,00
$10.162.800,00
-
$10.162.800,00
Current price
$10.162.800,00
Workman Tripod: Easy to use, durable and versatile
Confined spaces are a significant risk to the health and safety of your workers. To facilitate any type of work in a confined space, it is necessary to have a safe entry and exit system and, if necessary, an appropriate and functional rescue system. The Workman Tripod for safe entry into confined spaces is lightweight, safe, and easy to set up and transport. Made of high-strength aluminum alloy, it offers the option of mounting two extraction systems on the tripod. You can mount an emergency self-retracting system with personnel recovery capabilities. You can also mount a manual winch for the entry of people and a tool with a load capacity of 281kg.
The Workman tripod is very easy to use. Its simple placement makes the process faster and promotes correct operation. Features that enhance your ease of use: Workman Tripod: Easy to use, durable and versatile
• Legs that automatically lock in the open position for added security.
• Maximum height indicator, offers a quick and easy identification of the maximum length of the leg.
• There is no need for extra assembly of the base, which makes the elevator easier and faster to operate.
• Accessories can be attached to either leg for quick adjustment.
• Aluminum head and leg design to reduce weight and improve portability.
• Telescoping legs (up to 2.44 meters in length) won't tangle if the unit collapses, allowing for easy transport and storage.